Puyallup Valley Physical Therapy is a privately-owned clinic proudly serving the greater Puyallup area since 1979.
This bright, unique facility was specially designed to provide an optimal environment for physical therapy. State-of-the-art exercise and test equipment, including a LIDO isokinetic machine, and private treatment rooms, enhance the clinic. Puyallup Valley Physical Therapy is conveniently located off Meridian Street South in a serene, park-like setting.
When patients call or visit, they are greeted by warm, caring staff ready to help – whether scheduling appointments, communicating with other health care providers, or answering questions regarding insurance or treatment.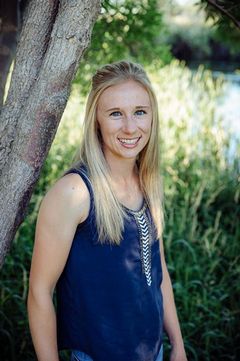 Ashley Bullers
PT, DPT
Ashley graduated from University of Montana with her Doctor of Physical Therapy degree in 2020. Prior to physical therapy school she attended Idaho State University where she obtained her bachelor's degree in Exercise Science. Ashley holds a special interest in helping retiree's age in place. She promotes functional independence and aids in disability prevention with user-centered approaches.
Outside of work Ashley takes great pleasure in spending time on her family's farm in Idaho, hiking with her significant other Oliver, trail running with her golden retriever Ovi, and engaging in other outdoor activities.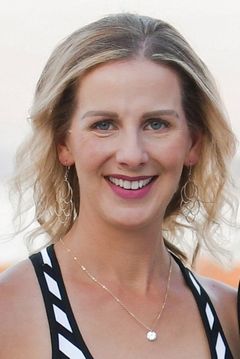 Elizabeth "Beth Lyter
DPT
Beth had her first introduction to physical therapy as a sophomore in high school, after injuring her low back playing volleyball. She became fascinated with the body and rehab process throughout her own journey, and pursued an education after high school in Exercise Science at the University of Puget Sound.
Beth completed her Doctorate of Physical Therapy at the University of Puget Sound in 2002. She enjoys working with people of all ages and general orthopedic conditions. She has a certification in Women's Health and a special interest in pre- and post-partum women, and women with incontinence and/or pelvic pain.
On her own time, Beth enjoys spending time with her husband and 2 teenage boys. Growing up in the PNW, Beth enjoys spending time outdoors, including time spent watching her boys play soccer. Beth also enjoys cooking, exercise and time with family and friends.
Focus: General Orthopedics Pregnancy and post partum Post surgical care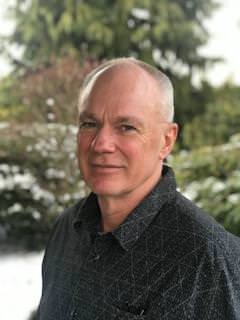 Donald E. Miller
Licensed Physical Therapist
"To maintain the highest quality of care, a physical therapist must not only understand the relationship between basic science, pathology and treatment, but also be willing to serve the patient with compassion and humility."
While Don's interest in nature and biology led to his degrees in Wildlife Biology and Range Management, his listening skills, compassionate personality, and love of outdoor sports motivated him to pursue a career in physical therapy. He enjoys the reward and responsibility of helping each client to regain physical function and independence. Don is interested in all areas of orthopedic therapy, with special interest in spine and extremity conditions. Don and his wife, Janet, have three children. Don is active in his church and enjoys hiking, kayaking, skiing and fly fishing.
Focus: General Orthopedics l Spinal Conditions and Extremity Testing l Sports Injuries
Education: Northwestern University – Chicago, Illinois – Bachelor of Science in Physical Therapy l Washington State University – Masters of Science in Range Management l University of Washington – Bachelor of Science in Wildlife Biology
Organizations: American Physical Therapy Association l Washington State Physical Therapy Association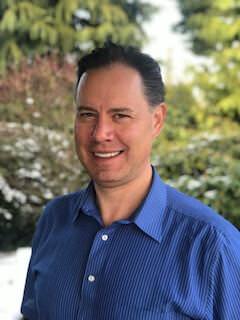 Jeff Billingsley
Licensed Physical Therapist
"A clear path to recovery comes from proper evaluation, patient education and involvement. I enjoy being a compassionate and resourceful teammate for my clients. Together we can restore the physical function necessary to meet their goals."
Jeff has a longstanding interest in health sciences and a strong desire to work with people. Jeff enjoys all aspects of orthopedics and has a special interest in shoulders, spine/pelvis and foot/ankle care. "A patient's understanding of their physical condition and involvement in their care are key to achieving a positive outcome." Jeff and his wife, Christina, have two sons. Jeff enjoys spending time with his family doing church and outdoor activities.
Focus: General orthopedics with emphasis in foot and ankle, spine and shoulder.
Education: Masters of Physical Therapy, University of Puget Sound
Organizations: Washington State Physical Therapy Association – Orthopedic Special Interest Group * Private Practice Special Interest Group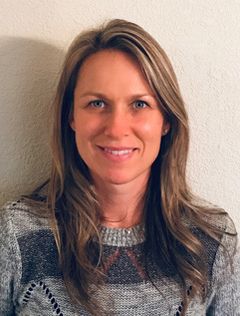 Cari Christensen
DPT
Loma Linda University, Doctor of Physical Therapy, 2006
Central Washington University, Bachelor of Science in Anthropology, 2000
I was fortunate to spend my first 2 years out of PT school working in an Inpatient Rehabilitation Hospital in Southern California where I learned so much about the tenacity of people, the opportunity we have as PT's to accelerate our patient's healing and the complexity of our brain and body interactions. Throughout the next 14 years I was able to experience a variety of settings; Acute, Subacute, and Outpatient Orthopedics. I gained valuable experience treating post-surgical, trauma, neurological, sports and orthopedic injuries.
My passion is to help my patients return to the activities they love and to positively impact their healing journey. I am a Certified Clinical Instructor of Physical Therapy and am currently working toward becoming a Certified
Pelvic Floor Therapist. I am a long-standing member of the American Physical Therapy Association and a USA Lacrosse Level 1 Coach
When not in the clinic, I enjoy spending time with my husband, daughter, and son. We go out mountain-biking, skiing, and hiking but also like watching movies at home. I also enjoy reading, running, yoga, coaching, watching and playing sports especially soccer.